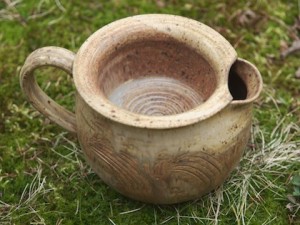 Unique swooshes on the outside of the Oak Moss Scuttle make this unique to all the others. A combination of how this Scuttle is made and the glaze leave the unique exterior marks.
The Oak Moss scuttle was the third different glaze that Sara added to the collection.
You can order an Oak Moss Scuttle in Small or Large.