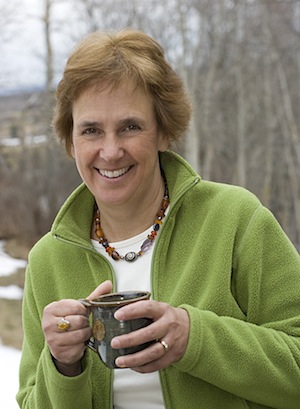 40 years ago, Sara Bonnyman started her pottery business. Sara developed an enduring passion for creating stoneware that is both functional and beautiful. Inspired by the surroundings in her hometown of Tatamagouche, Nova Scotia, Sara creates refined pieces that are handsome enough to display, yet functional enough to be used every day.
Sara is proud to use wind-generated electricity to power her home studio and shop, which is open to visitors to browse, tour, and hopefully, to have a little chit-chat. After all, Sara is curious to know how her customers use her handcrafted stoneware in their day-to-day life.
The summer is Sara's busy creative season, when you'll find her in her shop almost every weekday, throwing more pots in a single day than many potters throw in an entire week. From one-of-a-kind plates and mugs to sushi platters and shaving lather bowls, Sara creates a variety of functional stoneware. Every October, she is ready for her annual Open House to show off the best of her work and meet some of her fantastic customers.
Sara is an enthusiastic collaborator, open to ideas and inspiration from others. In fact, just such a collaboration is responsible for several of her signature pieces: the Moss Scuttle and the Ayars Lather bowl. Dr. Moss of Tatamagouche came up with the design for the Moss Scuttle, and Sara herself came up with the design for the Ayars Lather bowl after Jim Ayers of Vintage Blades LLC approached her with the idea.
Used by many in the wet shaving community, Sara's products have a practical function combined with an urbane, artisanal sophistication. With over 2600 sold world-wide, the Moss Scuttle has earned Sara a great reputation among the serious wet shaving communities online, including Bager and Blade, the largest among them.
In addition to her creative endeavours on the potter's wheel, Sara loves to create hooked rugs, a hobby she took up over 20 years ago. Her favourite motifs are inspired by the vibrant colours in her garden, even though most of the actual "hooking" during the dark winter months while the garden lies dormant. The lush colour palette of her garden lasts all year!
Sara is a member of the Nova Scotia Designer Crafts Council (NSDCC) and the Nova Scotia Potter's Guild.